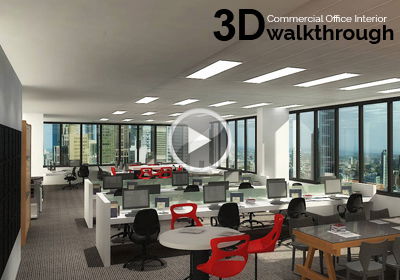 A virtual tour is a simulation of an existing location, usually composed of a sequence of videos or still images. It may also use other multimedia elements such as sound effects, music, narration, and text. It is distinguished from the use of live television to affect tele-tourism.[1]
The phrase "virtual tour" is often used to describe a variety of videos and photographic-based media. Panorama indicates an unbroken view, since a panorama can be either a series of photographs or panning video footage. However, the phrases "panoramic tour" and "virtual tour" have mostly been associated with virtual tours created using still cameras. Such virtual tours are made up of a number of shots taken from a single vantage point. The camera and lens are rotated around what is referred to as a no parallax point (the exact point at the back of the lens where the light converges).
A video tour is a full motion video of a location. Unlike the virtual tour's static wrap-around feel, a video tour is a linear walk-through of a location. Using a video camera, the location is filmed at a walking pace while moving continuously from one point to another throughout the subject location.
Contents
[hide]
History[edit]
The origin of the term 'virtual tour' dates to 1994. The first example of a virtual tour was a museum visitor interpretive tour, consisting of 'walk-through' of a 3D reconstruction of Dudley Castle in England as it was in 1550.[2] This consisted of a computer controlled laserdisc based system designed by British-based engineer Colin Johnson.
One of the first users of a virtual tour was Queen Elizabeth II, when she officially opened the visitor centre in June 1994. Because the Queen's officials had requested titles, descriptions and instructions of all activities, the system was named and described as: "Virtual Tour, being a cross between Virtual Reality and Royal Tour." Details of the original project can be viewed online.[3] The system was featured in a conference held by the British Museum in November 1994 and in a subsequent technical paper.[4]
Methods of creation[edit]
Stitching photographs[edit]
Main article: Image stitching
There are three popular ways of "stitching" virtual tours together.
1.) Rectilinear stitching. This involves the rotation of a digital camera, typically in the portrait (up and down) position and centered directly over the tripod. As the operator manually rotates the camera clockwise, the camera stops or clicks into a detent at regular intervals, such as every 30° of rotation. The rotator can be adjusted by changing the position of "detent ring or bolt," into another slot, to alter the interval of rotation: 40°, 60°, 90° etc.
If a given camera lens supports a wider view, one could select a larger detent value (for example, 60° instead of 30°). With a larger detent interval, fewer images are needed to capture a complete panoramic scene. The photographer may only need to take 6 shots as opposed to 10 shots to capture the same panorama. The combination of a precision rotator and a digital camera allows the photographer to take rectangular "slices" of any scene (indoors or outdoors). With a typical point and shoot digital camera, the photographer will snap 8, 10, 12 or 14 slices of a scene. Using specialized "photo stitching" software, the operator then assembles the "slices" into a single rectangular image, typically 4,500 pixels to 6,000 pixels wide. This technique, while extremely time consuming, has remained popular even through today as the required equipment, rotator heads and software are relatively inexpensive and easy to learn. A stitched panoramic view is also called "cylindrical"—as the resulting stitched panorama allows panning in a complete 360°, but offers a limited vertical field of about 50° degrees above or below the horizon line.
2.) Spherical stitching. This method requires the use of a "Fisheye lens" lens equipped digital SLR camera. The 2-shot fish eye camera system was made popular by IPiX in the mid-1990s and a two-shot rotator head that rotated and locked into 0° and 180° positions only. The camera was an Olympus or Nikon CoolPix camera and the lenses used were the Nikon FC-E8 or FC-E9 fish-eye lens. The IPiX 360 camera system enabled photographers to capture a full 360 X 360 floor to ceiling view of any scene with just 4 shots as opposed to the more time consuming 8, 10, or 12-shot rectilinear produced panoramas described above. This type of virtual tour required more expensive virtual tour camera equipment including (for example) a Sigma 8mm f/3.5 lens which allowed photographers to set their rotator heads to 90° and capture a complete virtual tour of any scene in just 4 shots (0°, 90°, 180°, 270°).
3.) Cubical stitching. This technique was one of the first forms of immersive, floor to ceiling virtual tours. Apple Computer pioneered this with the release of Apple's QuickTime VR in the early 1990s. Free utility software such as Cubic Converter and others allowed photographers to stitch and convert their panoramas into a "cube" like box to achieve a complete 360 X 360 view. Today, this technique is considered rather "old school," and spherical stitching has become more mainstream for producing these types of tours.
4) One-shot optics: Using one-shot panoramic optics one can create quick and easy panoramic videos and images such as the type used on the iPhone.
While programs such as Adobe Photoshop have new features that allow users to stitch images together, they only support "rectilinear" types of stitching. Photoshop cannot produce them as quickly or accurately as stitching software programs can such as Autodesk Stitcher. This is because there is sophisticated math and camera-lens profiles that are needed to create the desired panorama image which is based on your camera's depth of field (FOV) and the type of lens used. Cameras such as the Nikon D3 or D700 have a full frame digital SLR cameras, whereas the Nikon D90 or Canon T2i (Rebel line of Digital EOS cameras) have a smaller sensor. When full frame digital SLR cameras are used with a fish eye lens such as a Sigma 8mm F/3.5, a full circular image is captured. This allows you to shoot 2 or 3 shots per view to create a 360 X 360 stitched panoramic image. When used with a non full frame digital SLR camera like the Nikon D90 or Canon digital Rebel and similar cameras, 4-shots are required with the camera in the portrait position. The resulting image will have the left and right sides cropped off each of the 4 images and each of the four corners, creating a rounded image.
Video-based virtual tours[edit]
With the expansion of video on the internet, video-based virtual tours are growing in popularity. Video cameras are used to pan and walk-through real subject properties. The benefit of this method is that the point of view is constantly changing throughout a pan. However, capturing high-quality video requires significantly more technical skill and equipment than taking digital still pictures. Video also eliminates viewer control of the tour. Therefore, the tour is the same for all viewers and subject matter is chosen by the videographer. Editing digital video requires proficiency with video editing software and has higher computer hardware requirements. Also, displaying video over the internet requires more bandwidth. Due to these difficulties, the task of creating video-based tours is often left to professionals.
Recently different groups have been using Google's system to provide access to private areas, which were previously unavailable to the general public.[5]
Specialized software[edit]
Various software products can be used to create media rich virtual tours, and some examples include methods developed by MOVES Institute at the Naval Postgraduate School. Additionally web-based software allows users to upload any JPEG spherical image or cylindrical image and create HD (High Definition) virtual tours.
Applications[edit]
Virtual tours are used extensively for universities and in the real estate and hospitality industries. Virtual tours can allow a user to view an environment while on-line. Currently a variety of industries use such technology to help market their services and product. Over the last few years the quality and accessibility of virtual tours has improved considerably, with some websites allowing the user to navigate the tours by clicking on maps or integrated floor plans.
Web-based or online[edit]
For most business purposes, a virtual tour must be accessible from everywhere. The major solution is a web-based virtual tour. In addition, a rich and useful virtual tour is not just a series of panoramic pictures. A better experience can be obtained by viewing a variety of materials such as that obtained from videos, texts, and still pictures in an interactive web content. There are many ways to gather data in a mixed web content, such as using rich content builders (Java applet or Adobe Flash being two examples) or a Web content management system.
Flash-based tours are becoming very popular today. A study done by the PEW Research Group showed that more than 5 million Americans watched virtual tours every day in 2004. PEW's research data which showed that Americans watching virtual tours rose from 54 million people in 2004 to 72 million people by August 2006, a two-year increase of 18 million.
Thanks in part to the recent explosion of many Internet devices, such as Apple's iPad, iPhone and other tablet computing platforms powered entirely by Google's Android 3 operating systems such as Motorola's Xoom, it can be predicted that consumption of virtual tour content, through the use of Adobe Flash and HTML5/CSS3 driven virtual tours will only increase over time.
Real estate[edit]
Virtual tours are very popular in the real estate industry. Several types of such tours exist, including simple options such as interactive floor plans, and more sophisticated options such as full-service virtual tours. An interactive floor plan shows photographs of a property with the aid of a floor plan and arrows to indicate where each photograph was taken. Clicking on arrows shows the user where the camera was and which way the camera was pointing. Full service virtual tours are usually created by a professional photographer who will visit the property being sold, take several photos, and run them through stitching software.[6] Matterport offers 3D camera services to create virtual tours. Full service virtual tours are usually more expensive than interactive floor plans because of the expense of the photographer, higher-end equipment used, such as a digital SLR camera, and specialized software. Real estate virtual tours are typically linked to the listing in the Multiple Listing Service.
Floored and Archilogic are two startups that offer the possibility of uploading a floor plan and turn it into a 3D model with proprietary algorithms. This allows potential homeowners to take a virtual tour of a home has not been built yet with a VR headset.[7]
Hospitality[edit]
Virtual tours are also popular in the hospitality industry. Hotels are increasingly offering online tours on their websites, ranging from "360" stitched photos to professionally produced video tours. These tours are typically offered by hotels in an effort to increase booking revenue by providing online viewers with an immersive view of the property and its amenities.
Virtual walks[edit]
Virtual walk videos are documentary motion pictures shot as the camera continuously moves forward through an urban or natural area. The effect is to allow viewers to experience the sights they would see and the sounds they would hear were they actually traveling along a particular route at the same pace as the camera. Virtual walks based on real-world photography typically do not require the use of virtual reality goggles or headsets of the kind used by gamers.
In realistically simulating the experience of moving through space, virtual walks—or virtual runs or bicycle rides—differ from conventional travel videos, which typically consist of a sequence of mostly static camera setups along a particular route or within a given area. The advantage of the conventional travel video is that one or more narrators or on-screen guides can provide insights into the geographical, historical, political, military, cultural, geological, or architectural aspects of the area.
Virtual walks appeal to those who want to experience the sights and sounds of particular places in the country or the world, but who may not have the time or the financial or physical resources to actually travel there. They also appeal to treadmill or elliptical trainer users, for whom walking or running while watching these videos enhances the reality of the experience (and, at a minimum, reduce the boredom of the exercise).
Some feature-length narrative motion pictures have made use of the virtual walk technique for dramatic purposes. These include the opening sequences of Orson Welles' Touch of Evil and Robert Altman's The Player, the famous tracking shot through the Copacabana in Martin Scorcese's Goodfellas, Alexander Sokurov's Russian Ark (which consists of a single 96-minute Steadicam take), and, more recently Alfonso Cuarón's long tracking shots in Gravity, and almost the entire narrative structure of Alejandro Gonzáles Iñárrito's Birdman.
See also[edit]