76mm Partition

76mm – Used for internal division of departments, offices, etc. Glass & boards can be used.
100mm Partition

100mm – Designed for a taller partition & is stronger.
Fabric Partitions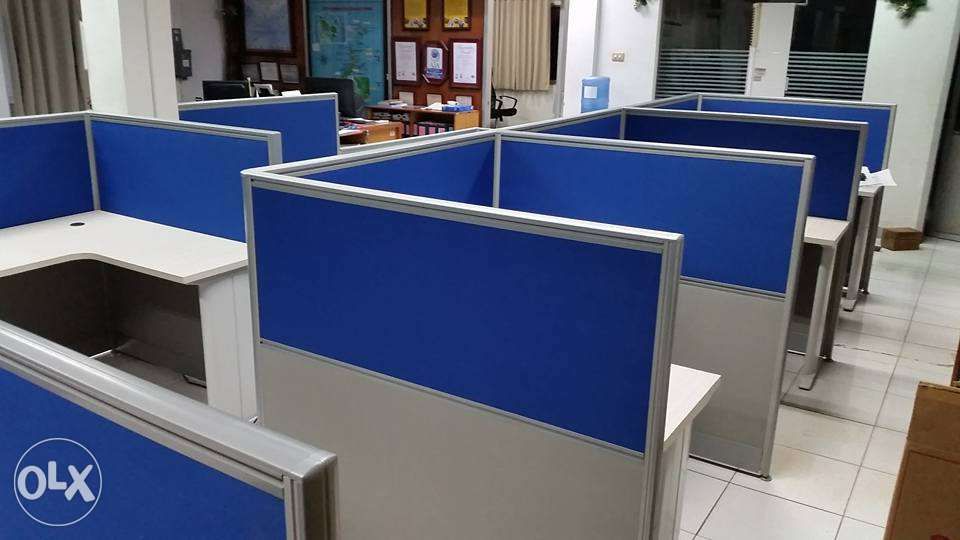 Half Partition – This series is a new arrival to Todno product range. Fabric is used to give an elegant look to the partition. Interior decorators may use different colours to suit customer needs.
DRY WALL PARTITIONS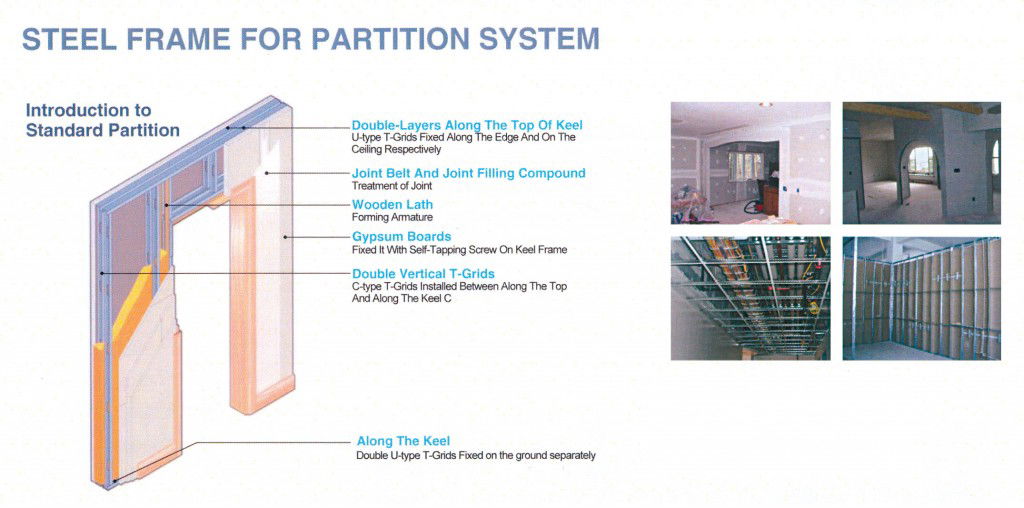 Drywall Partitioning is another ideal solution in order to set limits to work areas. Made out of Gypsum board or timber, this convenient solution will appear as a natural brick wall blending with the environment.
GLASS PARTITIONS
We use toughened or tempered glasses for all the Glass partitioning projects we undertake. Due to its increased strength compared to normal glasses, we ensure the quality and safety is highlighted throughout the entire project all the while framing it with a stainless steel "U Channel". Glass partitioning is ideal for your commercial properties and residential homes if you want to integrate a sense of bright and openness in the place of abode.
SHOP FRONT PARTITIONS
We offer complete shop front partitioning solutions by using glass and aluminium as materials with a sophisticated touch to attract your customers. For a cost effective solution best option would be Aluminium but best interactive can be obtained through Glass front partitioning.
SOUND PROOF PARTITIONS
Places such as theatres, recording studios need a complete soundproof environment to execute its procedures to perfection. For such environments our line of metal and timber sound proof partitioning solutions serves the best.
SUSPENDED CEILINGS
Suspended ceilings which also come in Metal are can be used for domestic and commercial type buildings, which is constructed using Gypsum board mineral fibre in aluminium rims. Suspended ceilings are also known to conceal naked piping, wiring and ductwork spread on your ceiling, which also can reduce the sound and thermal loss of the room.
MINERAL FIBRE CEILINGS
Specifically Mineral Fibre ceiling can be applied in the areas where noise reduction, light reference, fire protection, sag resistance, durability performance may be required. Other than that this ceilings can be used in any projects that doesn't utilize any special requirement.
GYPSUM BOARD CEILINGS
Gypsum board is a panel made of gypsum plaster sandwiched between two thick sheets of paper. Gypsum Ceilings, which are fixed to a GT channel or an Aluminium framework, are used for its unique appearance as well as to conceal wiring and other electrical works.
STRIPE CEILINGS
Embellish your roof with Stripe Ceilings, which brings a combined beauty to your plain ceiling. Stripe Ceilings can be applied to Petrol sheds, Airports, hospitals etc…
ACOUSTIC CEILINGS
This is perfect if you love a quieter environment. Since this type of ceilings is perforated it helps to reduce noise within and allows a quieter environment. Since it can be coloured to match the walls, it will elevate the charm of the building space.